Teachings of the South Lodge
December 6 - 9 | Thursday 2pm - Sunday 5pm | Register
Rachel Mann, Ph.D
The South Lodge: With the wise and gentle support of serpent and deer spirits, cultivate sweetness and love for Mother Earth, your body, self and others! Learn how to release lack, limitation, scarcity and fear so you can embrace a greater abundance. Discover the beauty and power of sacred dance, drum and rattle, prayer, and song – feeling support for all of who you are. Enjoy the tranquility of Galleywinter Farm, walk and celebrate our Medicine Wheel, eat delicious and nourishing meals, share stories of trauma and triumph, all while you build a personal mesa or medicine bundle.
Rachel Mann, Ph.D provides soul-inspired teachings and practices for awareness, integration and healing. This rich pathway for soul-inspired transformation brings together the wisdom of shamanism, Native American spirituality, Buddhism, depth psychology, and multidimensional perspectives on peace, violence and trauma healing.
Writing Retreats at the Farm
2019 | Register
Writing Retreats in Nature
One example of how a weekend writing retreat could take shape is Colleen Anderson's Home and Away in which participants focus on the theme of home from a variety of perspectives. In each of four writing sessions, you would take in hear examples of writings meant to inspire and encourage, then write in the peaceful surroundings of Galleywinter Farm. Colleen provides gentle coaching in a safe atmosphere. Mot of our workshops are as appropriate for beginners as they are dedicated "writers."
Guest Teachers - Colleen Anderson
Colleen Anderson: writer, songwriter, and graphic designer from Charleston, WV. Her fiction and poetry have appeared widely. She has produced two collections of original songs, a children's novel, and a poetry chapbook. Her writing has earned two Individual Artist Fellowships from the WV Commission on the Arts and a residency fellowship from the Helene Wurlitzer Foundation of Taos, New Mexico.
If you are interested in attending a workshop in 2019, please email me! gail@leadingforth.com
---
---
Ongoing Offerings
Restorative Sound Baths
Sat Nov 17 | 6-7 pm | $25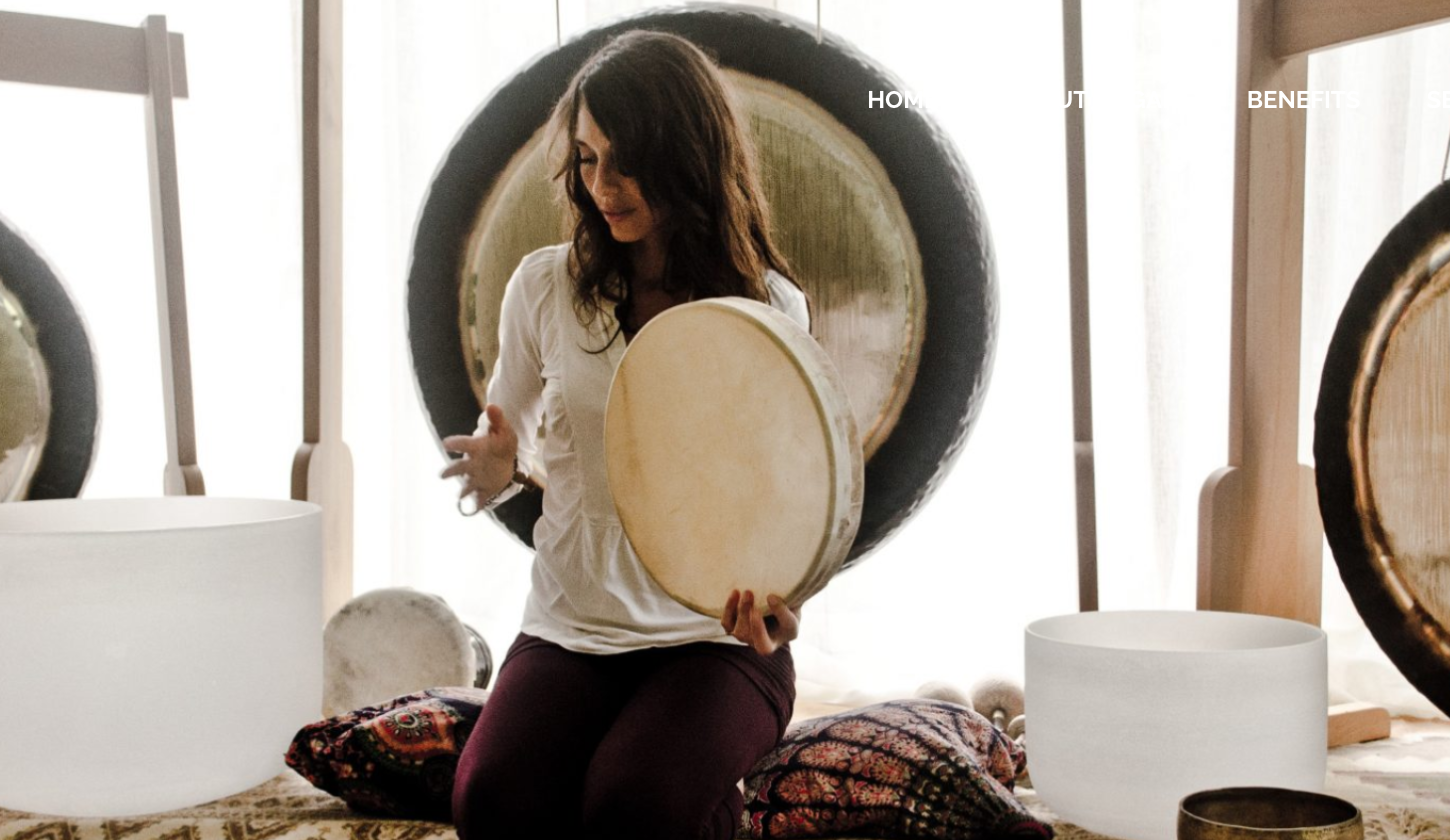 Dominique Clothiaux
Sound SEED | Saturday 11/17
Relax into a unique journey to your amazing parasympathetic system where deep healing resides. Enjoy an hour of immersion in the sounds and vibrations of Crystal Bowls, Gongs, and other overtone-emitting instruments to create an environment conducive to deep relaxation, enhanced energy movement in the body, and for some - profound healing effects. To learn more about Megan, please visit her website http://restorativesounds.com
Aiia Criostiona
Alchemy Singing Bowls
Experience the highest quality crystal bowls on Earth! Singing bowls have been used for centuries to raise consciousness, release tension, increase awareness, and enhance physical well-being. Deeply relaxing and restorative, you will float on an ocean of sound vibration.
Crystalline tones will surround you, creating a beautiful soundscape to soothe your body, mind and spirit. Benefits to your brain and body are similar to deep meditation, requiring no effort or experience on your part and bringing a high level of well-being, integrated throughout your entire body down to your cellular structure. Register below. Email if you have questions or need directions!
We appreciate your support of this amazing work. Our sound-healing practitoners are available for private sessions for individuals or groups.
Please register to save your space. Look forward to seeing you!
Tilak's Gentle Yoga
Mondays, November 19 - January 7, 2019 | 11:00-12:15pm | $75/series and $15 for drop-ins | Register
Tilak Pyle
This gentle, stress-relieving yoga class is Pure Magic. A person really can learn to relax and trust in movement from this place!!! Perfect for those who like to listen to their body as they move. Yoga postures are integrated with the breath to build strength, flexibility, stamina, and mobility. Tilak has been practicing yoga and meditation for 18 years and teaches yoga as an Intuitive Practice of Awareness. He holds degrees in Religious Studies, Literature & Religion, and has studied Sanskrit at the American Sanskrit Institute and the University of Virginia. His joy lies in facilitating meaningful experiences in the lives of his students. To learn more about Tilak: www.tilakpyle.com.
---