Events
Want to be notified about events and happenings at Galleywinter Farm? Subscribe to our newsletter.
Sound Seed Project: A Journey into Sacred Sound
Saturday July 21 | 6-7pm | $20 | Register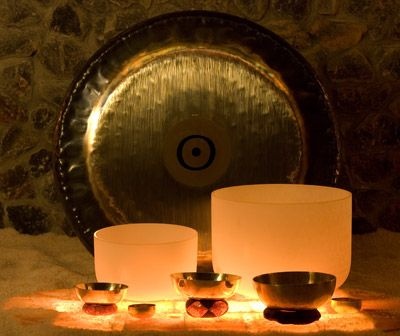 Sound Seed is a 60-min Sound Bath that offers a unique Spiritual Journey into Deep Meditation. Dominique uses Crystal Singing Bowls, Gongs, and other Overtone-Emitting Instruments to create an environment conducive to deep relaxation, enhanced energy movement in the body, and for some - profound healing effects.
Sound Seed Project is offered at Galleywinter Farm Studio every third Saturday of the month. We have mats and blankets in the studio, though you may prefer to bring your own. Thanks for participating and making this gathering such a healing experience! You must register and pay in advance for this event. Contact Dominique at dclothiaux@gmail.com to register.
Please arrive no later than 5:50 as doors close and ceremony begins at 6!
---
Summer Solstice: Build the Fire of Manifestation
June 24 - 25, 2017 | Saturday 11am to Sunday 4pm | $95/day or $190/both days | Register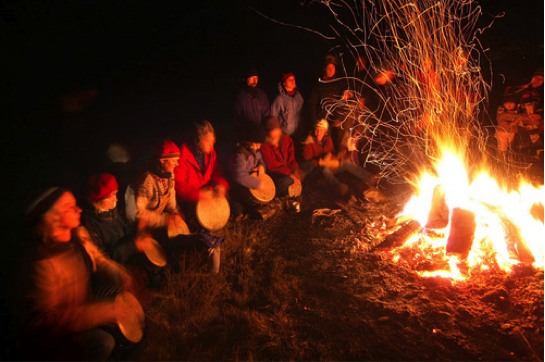 Do you love the long days of summer? The warm weather and sunshine? Does it lift your spirits? Have you always loved being out in Nature and spending time with the forest, mountains, animals, and waters of Mother Earth? Do they renew you, melt away depression, worry and anxiety, and bring back into hope and optimism?
Join Rachel Mann, PhD for the Summer Soul Gathering on June 24-25.
Solstice Soul Gathering
Saturday-Sunday, June 24-25
The solstices are potent times to catalyze your dreams and stoke the inner fires of creativity, passion and purpose. Through ceremonies of sacred song, dance and drumming, fire, flowers and water, build soul force, heal your heart, and pray for what you wish to bring into being in your life, the lives of your loved ones and the planet! Come for both days and an overnight stay on the farm with the magical horses at Galleywinter, or come for one day. This is a great way to gather together with friends or, if you are a newcomer, to connect into a caring community of mystical explorers of shamanic practices. Each day will have different ceremonies. Meals provided. Cost: $95/day or $190/both days. Go here to read more and to register.
"Since bringing the lodges to Gail's last fall, they have been in a period of tremendous growth and deepening. The energies of Gail's land and her own long years' of healing work there have created a dynamic vortex which combusts what is in the shadow into light and love."
Build a Stone Earth Wheel
Please join us on Friday, June 23 to complete our Medicine Wheel. Stone medicine wheels can be found all over the world. Each stone is mapped to a particular animal ally or Great Being of Light through prayer and offerings of cornmeal, tobacco and sweet herbs. This is a sweet community gathering in love and gratitude for the beauty of Mother Nature. This event is FREE with a potluck afterwards.
Make it a Retreat
Stay for the weekend and be pampered on-site with healthy delicious meals and cozy sleeping. Camp under the stars if you like.
Book: Airbnb
More Info: Accommodations
Questions: about accommodations at Galleywinter Farm gail@leadingforth.com
---
TRE - Tension & Trauma Release iIntroductory Workshop | Maria Alfaro
June 26 Monday | 6pm-8:30pm | $45 | Register
The presence of the TRE teachings and trainings at Galleywinter is a wonderful development. Our recent evening with TRE was really super - everyone enjoyed the work and found it very accessible. Much laughter, shaking, and general release of tension. Maybe good sleep and dreaming that ensued.
TRE® is a simple, gentle and profound technique that facilities the lengthening and relaxation of the psoas muscle and the release of physical and emotional tension and stress. The TRE exercises tire the legs, triggering an involuntary shaking and trembling response, called Self Induced Therapeutic Tremors (SITT). The tremors begin in the legs and often spread throughout the body. This natural response is the nervous system's way of discharging long-held tension and unconscious body contraction (due to both everyday stress and traumatic life experiences), to restore the body to wholeness. Most people describe the experience as pleasant and relaxing and report many improvements in their physical and emotional states.
This workshop is suitable for all ages and fitness levels as the TRE® exercises can be modified to accommodate any body's need.
For more information about TRE: TREcalifornia.com | Questions or concerns? Email maria@TREcalifornia.com
Maria Alfaro is a TRE® and Neurogenic Yoga™ Certification Trainer certified by Dr. David Berceli, the creator of TRE®. Over the past 10 years Maria taught TRE® to thousands of people in the US, in Europe, in Canada and in the Middle East.
---
Hoop Drum-Making Workshop
August 2017 | Saturday 10- 6 pm | $180 | Register
Join Deb Duer, a consumate leather artist and drum maker. In this two day workshop you will make your own 18" octagonal drum in the Navajo Tradition, then paint it with your totems and symbols. Your drum will be a customized rhythmic instrument with a marvelous rich tone, made from a cedar drum hoop and rawhide, laced in a configuration that produces an almost permanently tight drum-head with beautiful sound and magical resonance. All materials provided – except your designs and a stick for creating a drum-beater. Saturday evening we will create a music circle so bring rattles, tambourines, flutes or any other instrument!
Deb learned the art of drum making from Hawkhurst several years ago and has been making drums ever since. She has a relaxed teaching style and is knowledgeable in many subjects related to drum making.
Make a drum with magical resonance to carry your Voice of Wisdom into the world!
Registration: Fee is $275 and includes lunch both days. Email: jrflybird@yahoo.com or call (843) 476 6528. Please mail tuition to Deb Duer | 9 Tucker Ave | Beaufort, SC 29907 | She must receive payment by April 10 to order drum supplies.
Make it a Retreat: Stay at Galleywinter - a creative arts and healing sanctuary in Afton, Virginia. Located at the base of the Blue Ridge, we provide peaceful surroundings, beautiful work spaces, great food. You can sleep inside in a cozy bed, in the barn loft, in your tent or under the stars. Contact Gail Todter: gail@leadingforth.com or 434-244-2663.
---
Ongoing Events
Gentle Yoga | may & june
May 1 - June 26 | 11:00-12:15pm | Fee: $90 for 8 week session
No class June 5
This gentle, stress-relieving yoga class is perfect for those who enjoy blending mindfulness practice and yoga. Tilak offers a pace that cultivates deep awareness of the body and integrates postures with the breath to build strength, flexibility, stamina, and mobility, teaching yoga as an Intuitive Practice of Awareness. He has been practicing yoga and meditation for 18 years. His joy is facilitating meaningful experiences in the lives of his students. (He holds degrees in Religious Studies, Literature & Religion, and has studied Sanskrit at the American Sanskrit Institute and the University of Virginia).
Register: tilak@tilakpyle.com. Please contact Tilak if you would like to join the class, or drop-In. There is often a space available.
Sound Seed Project: A Journey into Sacred Sound
Third Saturdays of the month. June 17 & July 15 | 6 -7 pm dclothiaux@gmail.com | $20 | Register
Sound Seed is a 60-min Sound Bath led by Dominique Clothiaux offering a unique Spiritual Journey into Deep Meditation. Dominique uses Crystal Singing Bowls, Gongs, Drums, Sacred Rattles, Shamanic Toning, Tuning Forks, Flutes and other Overtone-Emitting Instruments to create an environment conducive to deep relaxation and inward investigation. To learn more about Dominique J. Clothiaux visit birthandbiodynamics.com.
Please register and pay in advance. Email dclothiaux@gmail.com (If you find out about Sound Seed at the last minute, please email or call Gail or Dominique to see if there is space available).
The Farm Store at Galleywinter
Visits by Appointment. Contact Gail at gail@leadingforth.com or call 434.244.2663
Galleywinter Farm with its horses, healing energies, and peaceful setting has inspired some wonderful artwork over the years. Our Using Art honors the Horses and Women who seek beauty, feel and function in their accoutrement. Location: Galleywinter Farm, Afton, Virginia.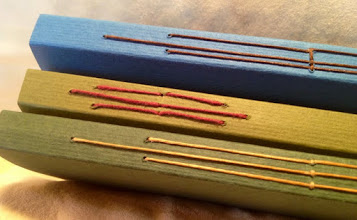 Handsewn Journals Pocket Journals fit in any pocket or purse and hold a pencil. Horsemanship Journals are letterpress printed with the Horse as Teacher design. Writers' Journals are large enough to hold your open-ended reflective writings, sketchings, and notes of the day.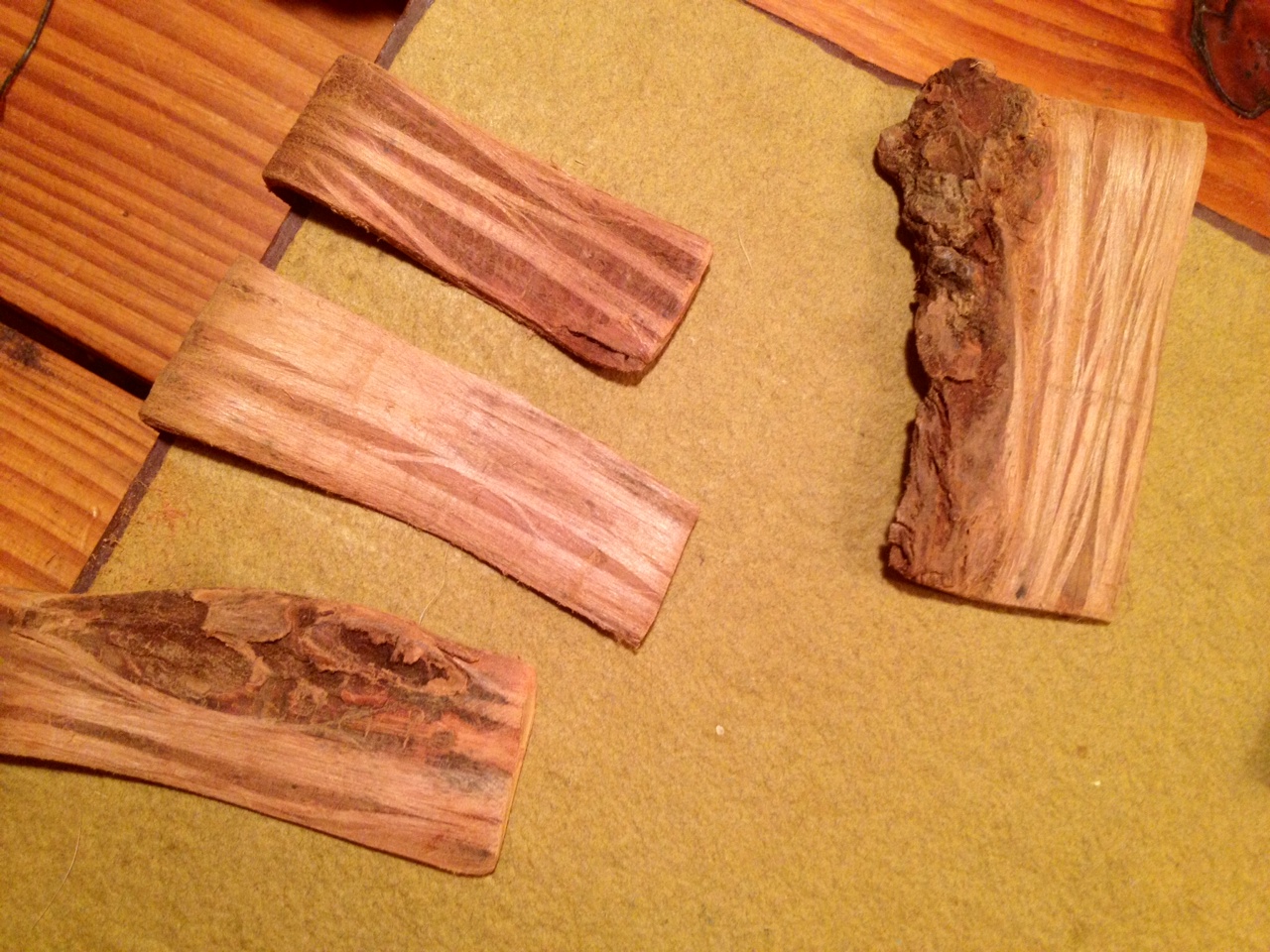 Bark Cuffs & Clips If you love wood, it's grain and imperfections, then you'll love wearing it and keeping things in it! These cuffs and clips made from hickory bark are all different, beautiful and extremely durable. I wear mine all the time - for working with the horses or dressing up for dinner out. Clips make super money clips, or hold a place in your journals , providing a bit of beauty in your day. They also work great on a collar or to hold a scarf.
Buckskin & Felt Bags Computer Bags of Felt are fantastic - the felt cushions and protects your computer. Also makes a great seat cushion when empty, unlike most computer bags. Made to your specifications with a snug fit so nothing even thinks about falling out. Straps are leather, woven wool, cotton or linen. Only custom orders available at this time.
Hoss Jewelry - Turquoise Pendants & Necklaces. I have always been drawn to this stone. Knowing that the Asian people believe it keeps riders from falling off their horse only heightens my regard. It also enhances emotional awareness and empowers communcation - a perfect stone for horsewomen!
Handspun Yarns My yarns have a lot of texture, color and character. Natural creams, blacks, variegated greys & browns knit into amazingly beautiful wear-on-the-far m or anywhere sweaters. Local growers provide wonderful fleeces for handspinning. Romney and romney crosses, coopworth, alpaca all end up as gorgeous handspun yarns. If you would like to Knit your own Sweater of Handspun Yarns but don't know how, schedule knitting lessons.
Laurie Gundersen's Fiber Art. Utilitarian Folk Artist Laurie Gundersen is a big part of Galleywinter Arts. Find her at appalachianpiecework.com or visit her shop in downtown Staunton. Everything she creates - from hickory bark baskets, poplar bark barrels, botanical-dyed fabrics, to handwoven bags - is evocatively beautiful and functional, something you can enjoy every day.
Be Moved Classes
Jeanmarie is passionate about sharing the joy of dance with people of all movement abilities. With the BeMoved approach, movement expressed through dance and music has a transformative power that enriches a person's wellbeing above and beyond the well-known physical fitness benefits. For more information out BeMoved and to arrange a private or group session contact the instructor Jeanmarie Badar: jeanmariebadar@gmail.com.