Events
Want to be notified about events and happenings at Galleywinter Farm? Subscribe to our newsletter.
KalaChakra QiGong
May 1 - June 19, 2018 | Tuesdays 6pm - 7:15pm | $90/series and $15 for drop-ins | Register
Marlice Vonck
KalaChakra Qigong is a transformational practice helping students increase willpower, sense of self, and connection to all. Open to all levels. This mind-body-soul practice allows energy to flow to all parts of the body, promoting overall health, vitality and longevity. Dynamic postures and movement are done along with rhythmic, meditative music. Expect to move, breathe and stretch and to become balanced and revitalized.
Marlice Vonck is a Holistic Veterinarian and Integrative Nutrition Health Coach. Her model of healing is based on resolving the root causes of any issues and working towards Thriving Health for all living beings.
Sign up required: Email marlice@keeplifenatural.com or call 540-320-4603
---
Tilak's Gentle Yoga
Mondays, July 9 - August 27, 2018 | 11:00-12:15pm | $90/series and $15 for drop-ins | Register
Tilak Pyle
This gentle, stress-relieving yoga class is Pure Magic. A person really can learn to relax and trust in movement from this place!!! Perfect for those who like to listen to their body as they move. Yoga postures are integrated with the breath to build strength, flexibility, stamina, and mobility. Tilak has been practicing yoga and meditation for 18 years and teaches yoga as an Intuitive Practice of Awareness. He holds degrees in Religious Studies, Literature & Religion, and has studied Sanskrit at the American Sanskrit Institute and the University of Virginia. His joy lies in facilitating meaningful experiences in the lives of his students. To learn more about Tilak: www.tilakpyle.com.
---
Restorative Sound at Galleywinter Farm
July 21, 2018 | 6-7pm | $20 | 6-7 pm | $20 | Register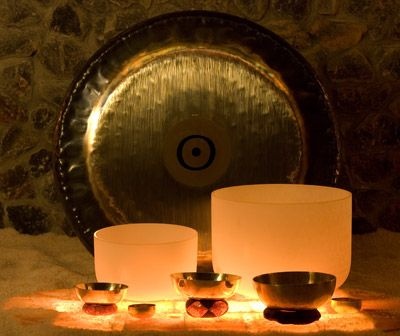 Megan Sprague
Relax into a unique journey to your amazing parasympathetic system where deep healing resides. Enjoy an hour long immersion in the song of Crystal Bowls, Gongs, and other overtone-emitting instruments to create an environment conducive to deep relaxation, enhanced energy movement in the body, and for some - profound healing effects.
We are so pleased to have Megan Sprague of Restorative Sounds stepping in as Dominique advances in her pregnancy and transitions to motherhood. Congratulations to all! To learn more about Megan, please visit her beautiful website http://www.restorativesounds.com
Register:
---
Full Moon Women's Retreat: Celebrating the Revolutionary Woman
Fri July 27 - Sun July 29 | Friday 3pm to Sunday 1:30pm | $500-$625 | Register
Dawn Curtis
Retreat Schedule:
Friday, July 27 - opening begins 3:00 pm
Sunday, July 29 - session wraps up around 1:30 pm, directly after closing ceremony

Are you ready to rise up to your full potential? To join together and consciously birth a personal and collective metamorphosis?
Join with Sisters and Goddesses at Galleywinter Farm in beautiful Afton, VA, to connect with your Self, each other and the larger collective under the Full Moon in Aquarius and total lunar eclipse in this women's retreat to celebrate the revolutionary in each of us.

This sacred women's weekend features:

• Yogastrology® ceremony to embody the qualities of the total lunar eclipse of the Full Moon in Aquarius aligning with the feminine, intuitive, receptive, yin energy of the moon and the revolutionary, humanitarian of Aquarius.
• Mid-morning yoga practices to open the body and allow greater flow of prana, clarity, ease and grace.
• Afternoon hiking on Saturday in the foothills of the Blue Ridge Mountains communing with the healing and inspiring qualities of Mother Nature, including yoga and meditation.
• Sound Healing on Saturday evening featuring Dominique Clothiaux, using Crystal Singing Bowls and Gongs. Dominique creates an environment conducive to deep relaxation, enhanced energy movement in the body, and profound healing effects. We are excited to offer this vibrational healing in the full moon phase.
• Ritual to join with like-minded sisters to manifest a shared intention.
• An intuitive journey with oracle cards to better understand your current challenge(s) and how to work with and/or overcome them in new and revolutionary ways.
• Included in this Retreat: Fresh organic meals for breakfast, lunch and dinner prepared by the hosts at Galleywinter Farm. Meals will begin with dinner on Friday evening, three meals on Saturday, and Sunday breakfast and lunch. Fresh fruit, tea, and healthy snacks are available throughout the retreat. The meals will be largely vegan, catering to gluten-free diets. Meats are occasionally included on the side. A small quantity of particular foods you may require is easily accommodated.
• Cavorting, dancing, merry making under the light of the Full Moon!

This amazing event is open to 10 adventurous women! Don't hesitate to reserve your space for this amazing event.
About the facilitators and facilities:
Dawn Curtis:
Dawn is a full time therapeutic yoga teacher and Yoga Therapist (E-RYT 500 & CYT) with 25 years of yoga experience, with experience in private yoga yoga sessions and group classes in Washington/Metro area, and is the proprietress of East Meets West Yoga Center. Dawn's therapeutic background includes Yoga of Recovery, Trauma Sensitive Yoga, Yoga for Depression & Anxiety, Therapeutic Yoga for Seniors through Duke Integrative Medicine, Yoga of the Heart (Cardiac and Cancer) Therapeutic Yoga, and is a certified Ayurvedic Yoga Specialist. Dawn has been leading Yoga Teacher Trainings since 2010 and co-leads the 200 and 500 hour, and prenatal Teacher Trainings (RPYT) at East Meets West Yoga Center.

Mina Habibi:
Mina is a yogini, photographer, designer, flower junkie, budding astrologer and creatrix. What started as a simple curiosity about yoga, has turned into a way of life. Mina has been teaching yoga for over 17 years and earned her 200-hour certification from Pure Prana Yoga Studio's holistic teacher training program. Among many trainings, she has studied Yoga for Scoliosis with Elise Browning-Miller and Psychology of the Chakras with Anodea Judith. When not teaching yoga, Mina creates portraits of Goddesses, Lovers and Bright Souls and you can see her work at www.minahabibi.com. She also enjoys spending time with her rock star husband and two wacky cats.

Gail Todter & Galleywinter
Gail, a PHd in Health Promotion, has been offering integrative programs that facilitate personal growth and healing since 1999. Her farm, Galleywinter, is a beautiful, private and inspiring setting for self-discovery. Guests at the farm reconnect with nature, play with horses, make friends, and learn who they really are.

Optional Services:
Want more healing? 50 minute Therapeutic yoga sessions with Dawn
Want more personal insight and revelations related to total lunar eclipse and the Full Moon in Scorpio? 45 minute private Yogastrology® offering details related to your Sun, Moon and Rising signs and your personal yoga and wellness prescription.
Want to fully embody the feminine energy of the Full Moon?
1 hour photo shoot in the beauty of nature to connect to your Inner Goddess and unleash your Wild Woman
Lodging at Galleywinter
Our spaces are available (first come, first served) Please notify dawn@eastmeetwestcenter.com of your preference when booking.

Farm House:
4 private rooms $625.00
Shared space: Lower level living area with 2 single beds $569.00

Barn:
Shared space with 1 single bed and 1 double bed $550.00

Glamping
Sleep outside under the stars or in a tent, cots provided $500.00
---