Events
Sound Seed Project: A Journey into Sacred Sound
3rd or 4th Saturday of the month - March 24, April 28, May 26, June 30, 2018 | 6-7pm | $20 | 6-7pm | $20 | Register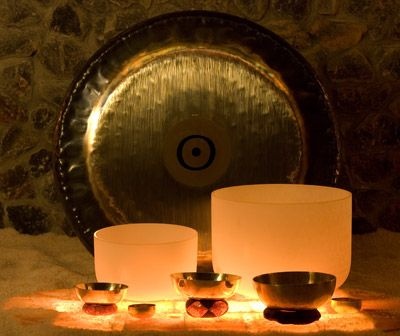 Dominique Clothiaux
Sound Seed is a 60-min Sound Bath that offers a unique spiritual journey into Deep Meditation.
Dominiuqe uses Crystal Singing Bowls, Gongs, and other overtone-emitting instruments to create an environment conducive to deep relaxation, enhanced energy movement in the body, and for some - profound healing effects.
Spring Full Moon | Sound Seed Sessions
Our Spring Sound Seed healing sessions fall on or close to the Full Moon on April 28th, May 26th & June 30th. Let the full moon assist you to clear and cleanse your mind, to release stress and negativity, and rebalance your autonomic nervous sytsem. We look forward to sharing this amazing expereince of vibrational healing in the full moon phase.
Register: