Welcome!
Integrative Health and Horsemanship
For 20 years I've been supporting clients in the office, the gym, and at the farm to eat better, get stronger, and realize their dreams. My website is a celebration and thank you to wonderful clients, friends, horse teachers, and fellow health practitioners in Central Virginia. Enjoy! With love and gratitude, Gail Todter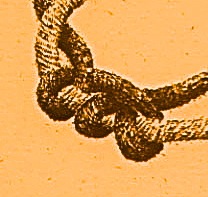 Our Services include: Horsemanship Lessons & Classes | Horsemanship Clinics | Equine Centered Therapy | Equine Consulting | Health & Nutrition Counseling | Yoga Classes & Fitness Training | Restorative Stays | Mindfulness Programs & Nature-Based Healing
Galleywinter Farm
Galleywinter Farm, a healing, horsemanship, and creative arts sanctuary in Afton, Virginia is located at the base of the Blue Ridge Mountains. This working horse farm offers private and pastoral surroundings so conducive to the health and nutrition counseling, horsemanship lessons, equine therapy, and nature therapy that take place here. We are so pleased to provide beautiful workspaces, great meals, and sleeping accommodations for your Restorative Stay, Creative or Educational Retreats.
RESTORATIVE RETREATS | EVENTS | RENTAL SPACE FOR WORKSHOPS | FARM STAYS & CAMPING | WRITER'S RETREAT
---
Get Away, Find Peace, and Re-balance
Reconnect with Nature
Heal, Grow, and Strengthen
Build Awareness and Relationship Skills
Explore Horses and Horsemanship
---