Group Breathwork (for 5 people)
Oct. 9, 2023 | 6 to 8 p.m. | sliding scale $35 - $50 | Register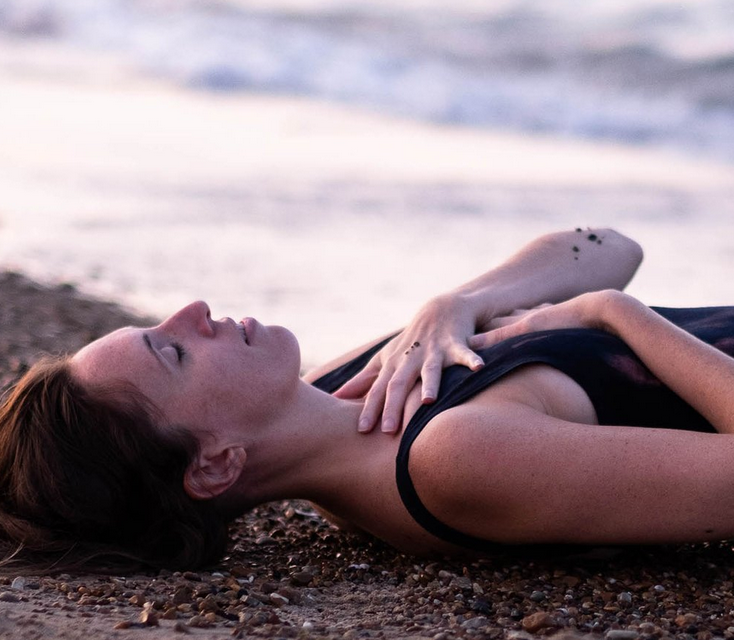 Our lived experiences, the history of our ancestral lineages and our soul's memory is embedded in our cells and can trap us in difficult cycles, old habits and limiting beliefs until we bring awareness to them. If at any point in life we did not feel safe enough to move through our emotions they became imprinted in the body. These origin stories can create false beliefs and limitations stored in our body that limit the expression of our true essence.
This dynamic breathing meditation is an active healing process that supports you in transforming the hold the past may have on you. It creates space in the body by clearing stuck emotional energy, and opens a direct line to clarity, intuition and creative instincts. The breathwork I facilitate is a 2 stage Pranayama style breath meditation created by David Elliott.
The Art of Facilitation (for 6 people)
Oct. 14, 2023 | 1 to 4 p.m. | sliding scale $111 - $133 | Register
Facilitating from a trauma-aware perspective, and with an embodied, creative and energetically aware approach to leadership and space holding, can reduce stress in spaces that are inherently meant to support growth, learning and human connection. This course is for you if you want more clarity and support about how to be more grounded, present and connected with the people in your family, workplace and communities.
One partial scholarship available – please email to ask about this: sutrabodyandsoul@gmail.com
Why We Write - A Weekend Retreat at Galleywinter
Oct. 6 -8, 2023 | $475 | Register
Long fascinated with the conditions that give rise to our creativity, that feed the sometimes tiny "yes" inside us - and fueled by the yearnings to use journaling for healing and revelation expressed by dear friends and clients, a Why We Write retreat was conceived in June 2023. The experiment of creating conditions conducive to rest and nourishment of body and soul was a huge success, a profound affirmation of our healing and creative potential.
The Invitation:
Come … get cozy, rest, sleep, read, eat, wander the land, soak in the outdoor tubs, find stillness and enlivenment in this setting among others, supported, held, heard, and safe - without pressure to do anything in particular except what your body suggests. Have your personal space and privacy honored, and experience solitude and sovereignty within the herd. Accept the gift of time and space to move freely as your body suggests. Put mindfulness and interoception to work, go into the sweet container of your own body, and savor this delicious embodiment.
Lean into the structure provided & see what arises: Share safe, nourishing, and delicious meals. Forget about when and what you'll eat because it's taken care of. Quiet hours and intentional silence. Tech-abstention. AM and PM reading and writing circle, a time to share Noticings.
No poetry required. No editing allowed. Everything is optional ~
gentle yoga, massage & energy healing sessions, sharing space, cold water immersions
Schedule:
Friday Oct 6; Arrive & settle in: 2 -4 pm Closing circle: 2 pm Sunday
(Detailed Schedule of all the optional activites will be provided upon arrival.
Accommodations: Private and Shared rooms / Camping | Retreat Fee: $475 Includes meals and accommodations